The purpose of this blog is to provide you with a road map for learning NodeJs.
But before giving you the path, you must have a basic understanding of the following:
JavaScript
Object-Oriented JavaScript
Command Line
Git
If you'd like to learn more about JavaScript, here's a list of some JavaScript resources at the time of this writing:
This site has interactive courses that help you learn Git, JavaScript, and the Command Line quickly.
Books:
Eloquent JavaScript [ Free Online Book http://eloquentjavascript.net/00_intro.html]

JavaScript: The Good Parts

by Douglas Crockfor

Professional JavaScript for Web Developer

by Nicholas C. Zaka

The Principles of Object-Oriented JavaScript

by Nicholas C. Zakas

You Don't Know JS: Async & Performance

by Kyle Simpson
Why Learn
Nodejs
Since Ryan Dahl announced NodeJS to the world, it has become the go-to technology for start-ups and enterprises to build and develop fast, scalable, real-time, data-driven Web applications.
NodeJs allows you to develop server-side applications with JavaScript. It has become so popular that companies like Netflix, Target, and Paypal have all been using it. In 2014, Walmart put all of its mobile traffic through NodeJs on Black Friday, a sign of just how fast and reliable NodeJs is.
Although there are many good resources regarding NodeJs, these are my personal recommendations:

Node Js
Provides you the installers to get Node.js running on your system. It also has excellent documentation at the time of this writing, with two versions of Nodejs V4 and V5. There is a link where you can check the releases.

node school
An interactive command-line game that will help you get up to speed. I suggest taking the core workshop, which covers the essential skills for working with NodeJs.

how to node
Provides tutorials for beginners as well as more advanced NodeJs coders.

node js weekly
Every week you'll receive an email newsletter listing top articles and tutorials, as well as announced frameworks and tools.
Books:
Practical NodeJS by Azat Mardan
Node.js in Action by Mike Cantelon, Marc Harter, T.J. Holowaychuk and Nathan Rajlic
Videos:
Ryan Dahl explaining NodeJs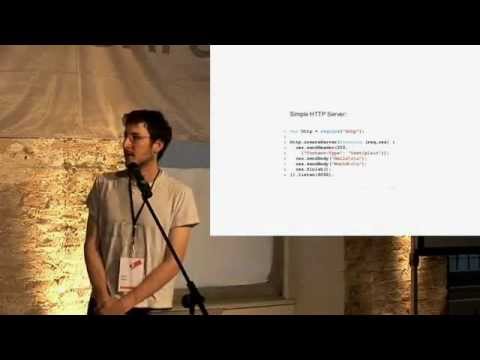 Other Resources
The following resources are membership-based services. Some videos are made available for free to help you preview courses, but you really need to become a member to get full access.
| Online Training Companies | Price Ranges | Membership |
| --- | --- | --- |
| Pluralsight | $30 - $50 | Monthly and Annual for individuals and companies |
| Lynda | $25 - $35 | Monthly and Annual for individuals and companies |
| Tutplus | $15 - $20 | You can buy courses individually without membership |
Final Words
Hopefully this list gives you a good start to help you on your journey to becoming a great Node.js developer.
Enjoy, and happy coding!